COMMERCIAL SCAFFOLDING
The commercial division of Premier Scaffold offers a variety of specialty scaffold solutions in support of new construction, remodels, and restorations. Premier has local yards in each of its three locations in support of its commercial operations stocked with frame scaffold, systems scaffold, masonry scaffold, and stair towers. In addition, Premier has specialty equipment for temporary roof systems and fall protection allowing Premier to perform a wide variety scaffold support services.
Our team includes two mechanical engineers with a wide range of construction experience working closely with management personnel, who in turn have devoted their working career to the scaffold industry. This combination of skills enables Premier Scaffold to actively support complex construction projects on time and on budget. Premier has successfully completed commercial projects from as small as a stair tower to meeting all scaffolding needs in support of the construction of a 500 unit mixed use project.
Premier also provides commercial scaffold services in the maritime industry in order to support restoration and repair of yachts, barges, cruise ships, tugs, fishing vessels, and ferries. Temporary Roof System Premier Scaffold is a strategic alliance partner with Rapid Deployable Systems, Inc. and offers a variety of RDS temporary roof systems and related containment products. As a result, Premier can install temporary roof systems which can span distances of up to 120 feet in a fraction of the time which would be ordinarily required for a conventional scaffold containment. Premier has utilized its temporary roof systems in a variety of contexts including ship flight decks, water towers, and residences.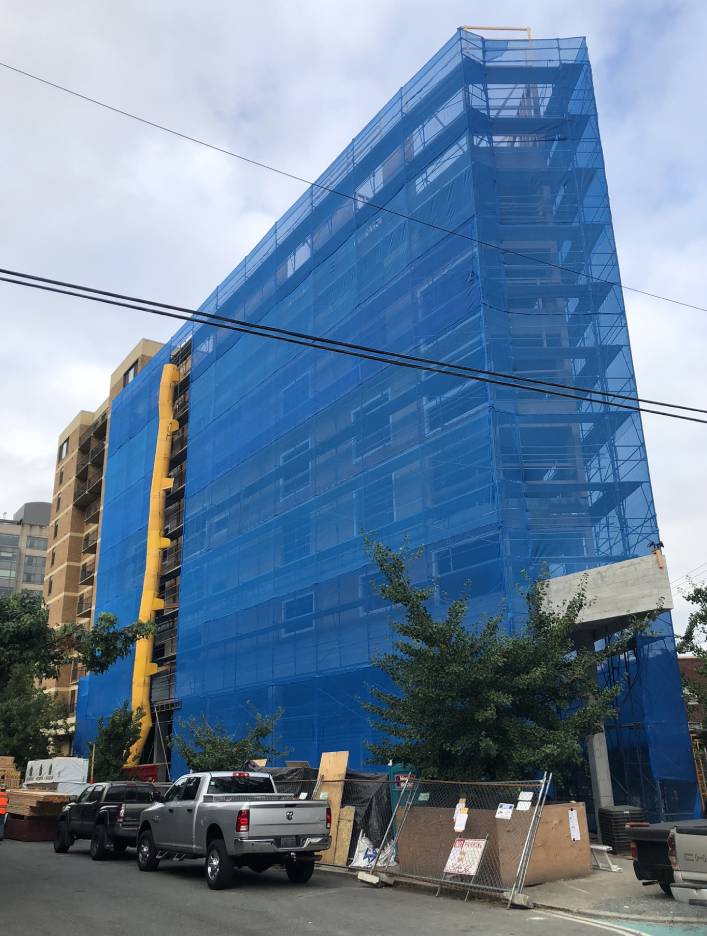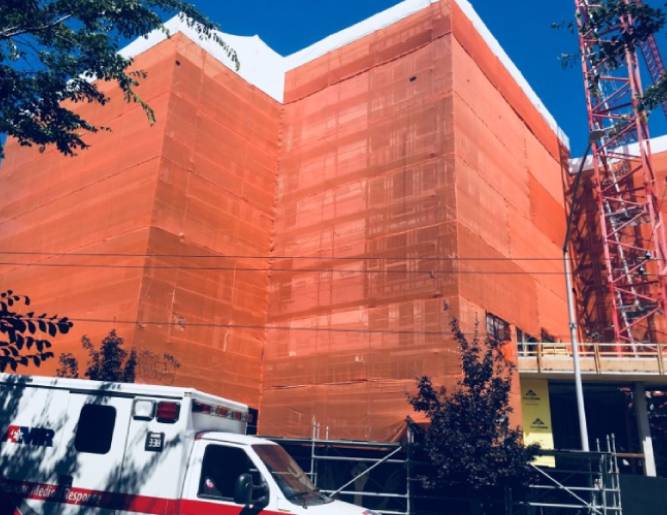 CHECK OUT OUR PREVIOUS WORK
About Premier Scaffold
Premier Scaffold, Inc., a woman owned, certified small business, was founded in Bakersfield, California in an effort to support residential plastering contractors in the Southern San Joaquin Valley.